data confession
interactive installation for Athens Digital Art Festival (ADAF) 25-29 May 2022, Athens, Kotzia Square
in collaboration with Martha Panagiotopoulou:
A simultaneous action of typing, searching and sharing of our unique data is being performed through our physical and digital body often under the prism of loneliness. The physical self coexists with the digital and they confess data to each other. At the same time, the digital Other is there to hear, collect, save, share or even use these data. DATA CONFESSION re-approaches the idea of the Confessional in a post-human era. It aims to rethink the meditative and cathartic process of confession adjusted right here, right now in a digital reality. Visitors are invited to confess to an invisible other: the Internet. An affirmation that the uncomfortable, weird, unappealing online information that we seek or share on Internet search engines is in fact a confession that is stored forever in our unique algorithms. In this retro-futuristic communion the data world replaces the human presence. Can you be healed by the digital Other?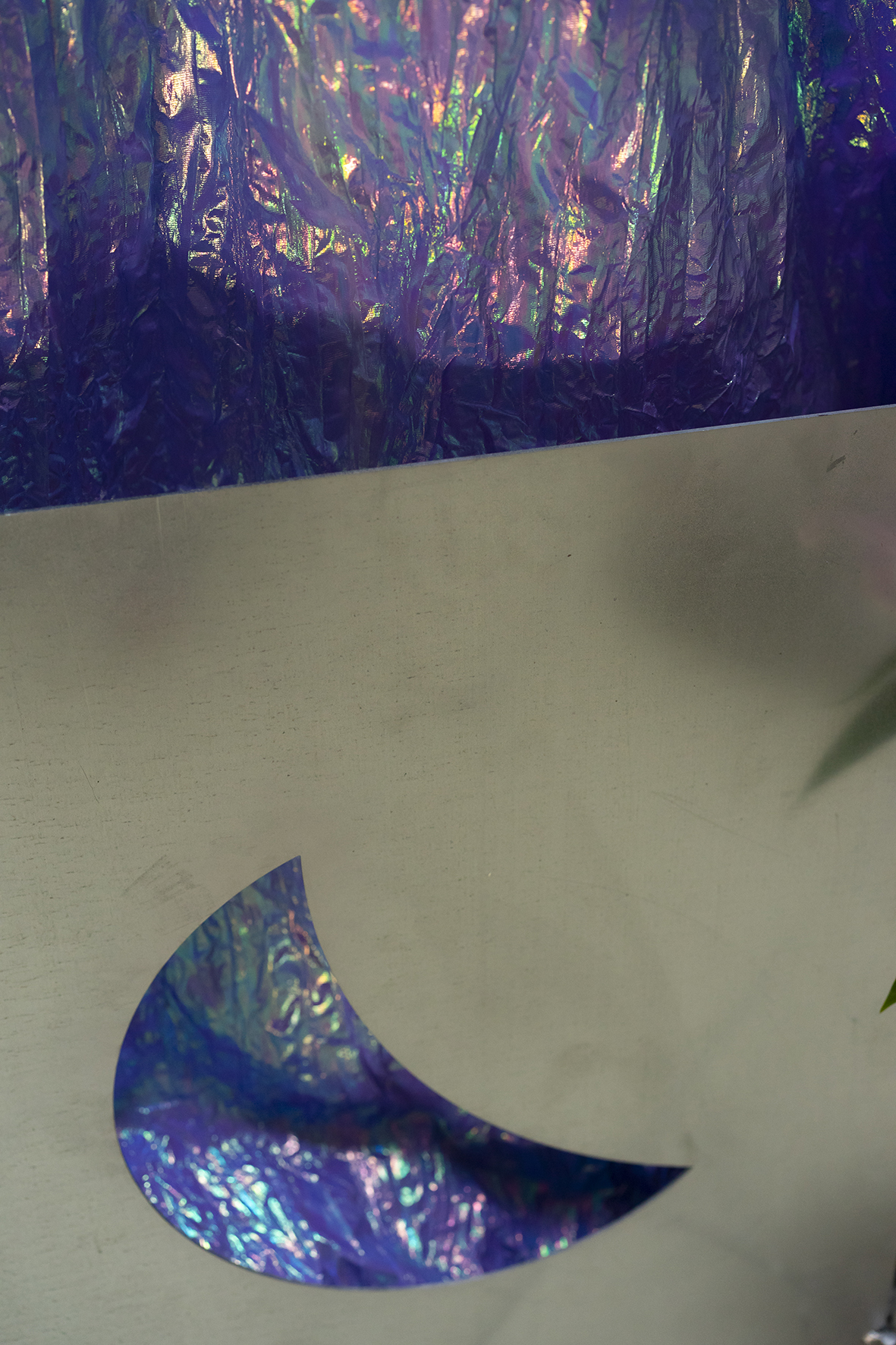 ruins of power relations

video performance, 2020:

my data continue to transmute (?)

workshop organised by me for KABK @InsideStudio, November 2021 💥️
The main goal of this workshop is to divide which are those key-elements which select the participants in order to describe their familiar spaces, which is the other's reactions on that and if we can think otherwise our personal domestic enviroments using the sharing, trust and communication. Through this performative strategy, the participants challenge themselves and others to observe the various behaviours, the game behind the rules and to deal with the expectations and situations.This can frame our critical exploration of intersections between present, familiar, -under control(?)- and future orientation abilities and spatial perspectives.

digital domestic diary
It can be work as machine which collects personal data of the various identities, it is processing them and forecasts a result.


digital representation of various domestic environments 2021 - 2022
🌈️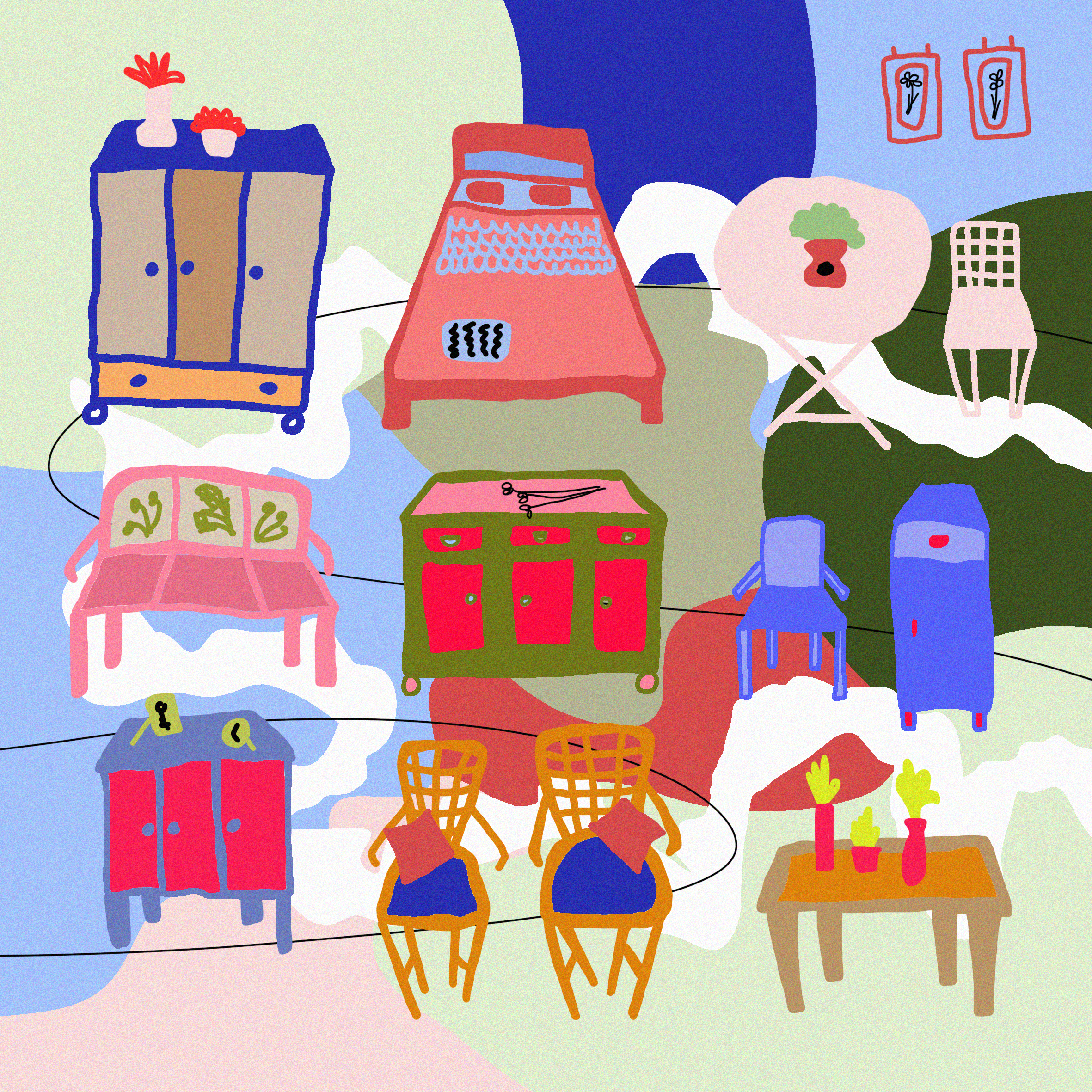 drawings

diary of relationships complexity, acrylics on paper, 2021-2022


totems
with used materials from my mama's house // plastics, marble, fake plants, wax, bricks, 2019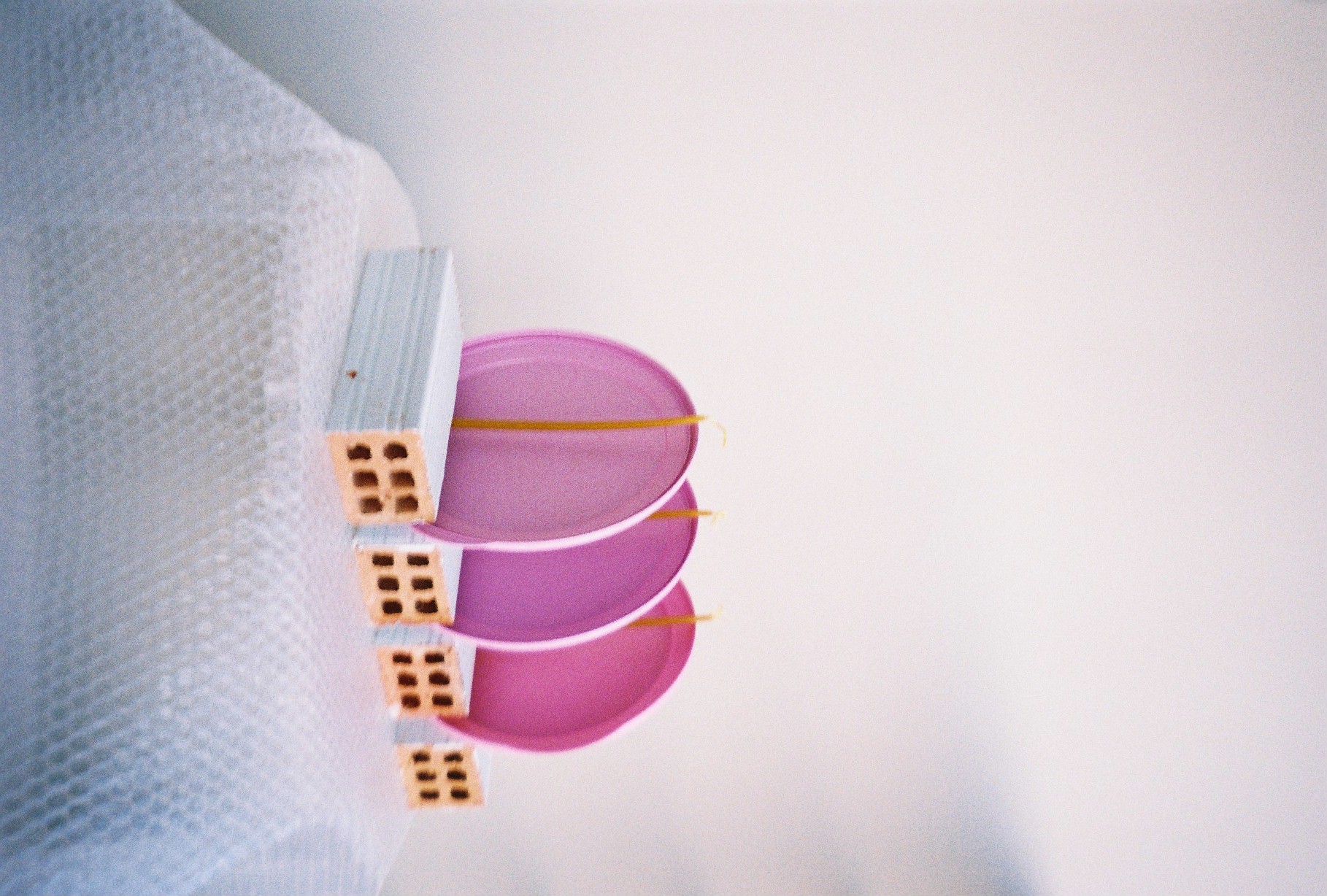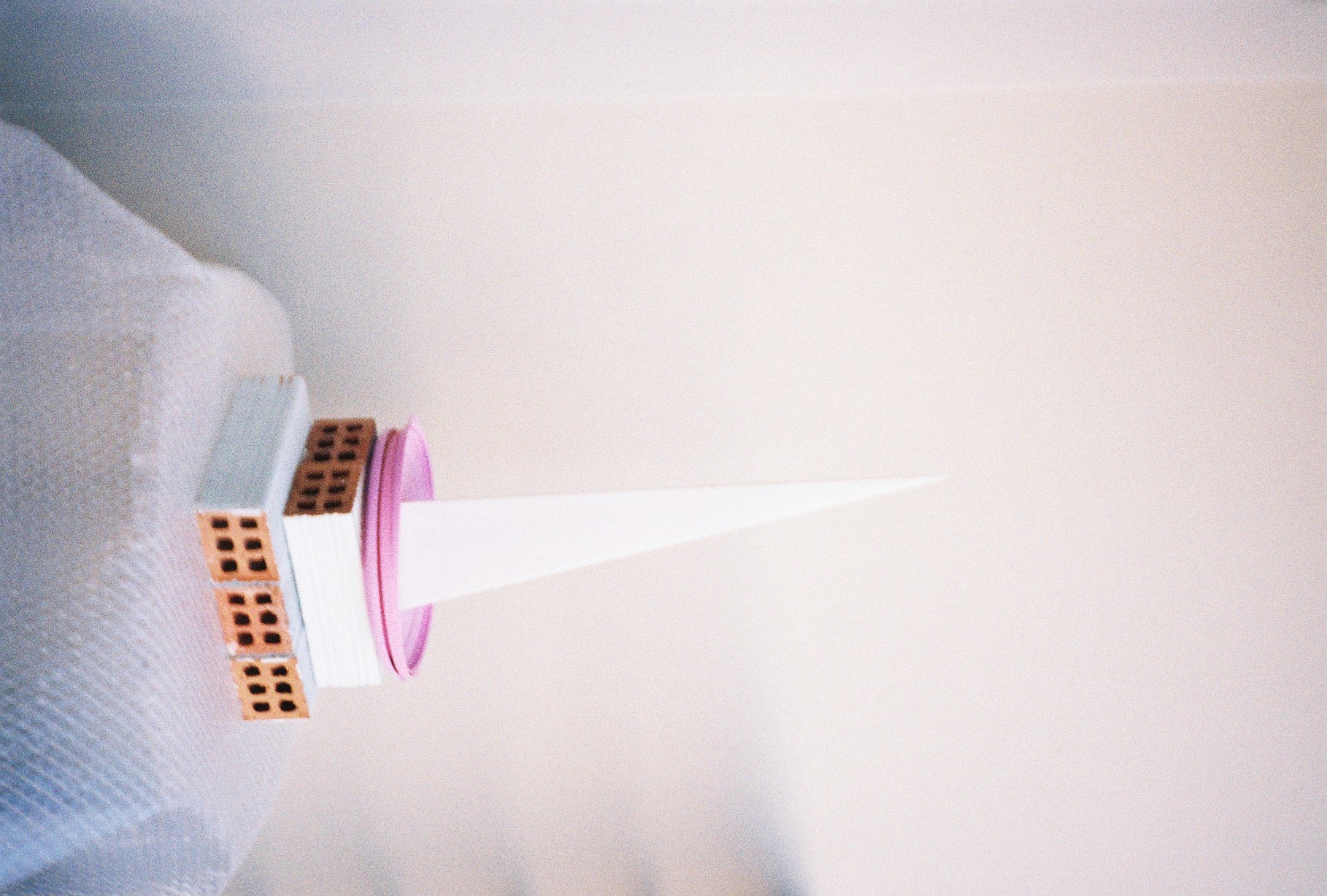 Omikron12 -- alive advertisments,
design thesis
March 2018 at Patras School of Architecture
supervisor Spanomaridis Athanasios
Nowadays we are living in the age of speed and information, or rather of speed in the information. Every single one of us is constantly bombarded by images that are almost lost to us as soon as they pass by in front of our eyes. Advertising as a medium is looking for more and more ways to promote a product and make it stand out in the eyes of the viewer.
Our focus lays on the city of Athens, a city that every day is hosting many events. The idea is the creation of a space in which the advertising process is transformed into an experience of dialogue between the advertiser and the viewer. It is a field of interaction between the two, in a real place and definite time. In other words, we create a scenario in which advertising becomes a part of a performance or the performance itself, interacting with the place, time and viewer live in front of him.
Defining the characteristics of the ideal location to accommodate this scenario, an area with intense human motion and flow is needed:
^^^
three scenography proposals

Sleeping beauty, Lolita, Miss Julie // models, 2019
I worked on them during my scenography seminars in Laboratory Scenography Athens (LSA) 2018-2019
Sleeping Beauty, Dolores Haze as "Lolita" and Miss Julie are the main characters in which we have based the following scenography project. A personal and years-long research was put together that is aiming to interconnect three different characters as a continuity and project them through my personal perspective.
I study the woman in 3 different age situations by placing Sleeping Beauty in pre-adolescence, Lolita in adolescence, and Miss Julie at early adult life (about age 25), thus, a comparison of the characters behavior through different fazes and situations is performed.
During this artistic research, multiple models including myself was placed several times as performers in carefully staged photos in order to describe different feelings, create aesthetics, enrich textures and use colors to identify each scenography model through personal experience.
Whilst in "Sleeping Beauty" the story is transferred to a static performance where the transparency of the textile materials used is dominant, in the case of "Lolita" the intensity of colors is increased gradually. I am trying to create a noise while the scenography design aims to promote a constant game of "hide and seek" between the characters of the project. On the other hand, "Miss Julie", where it is already placed in the adult life, the colors are gradually becoming darker with ulterior motive to create different spatial levels on the drama: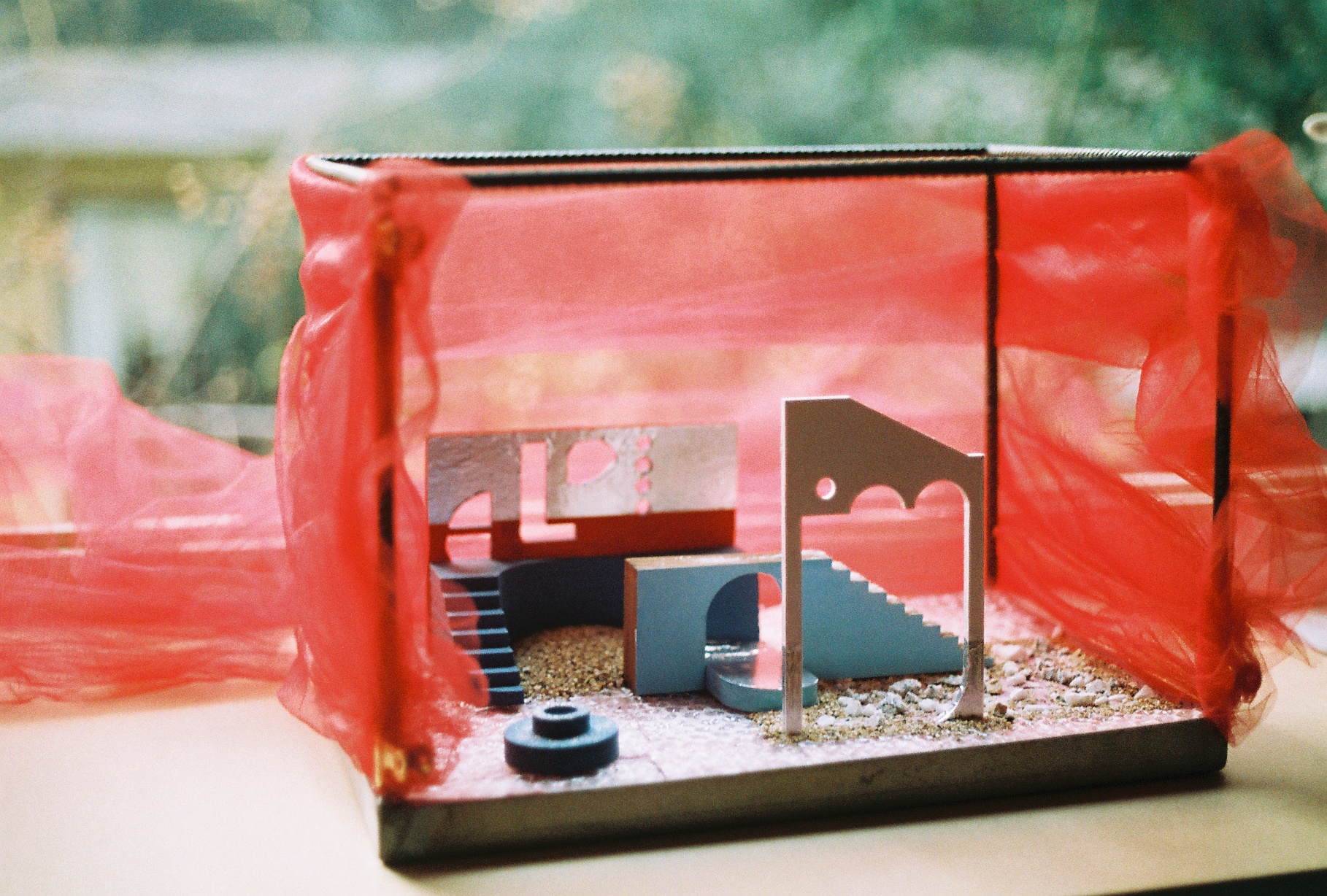 lolita costume

installation // metal, plastics, plaster, 2020: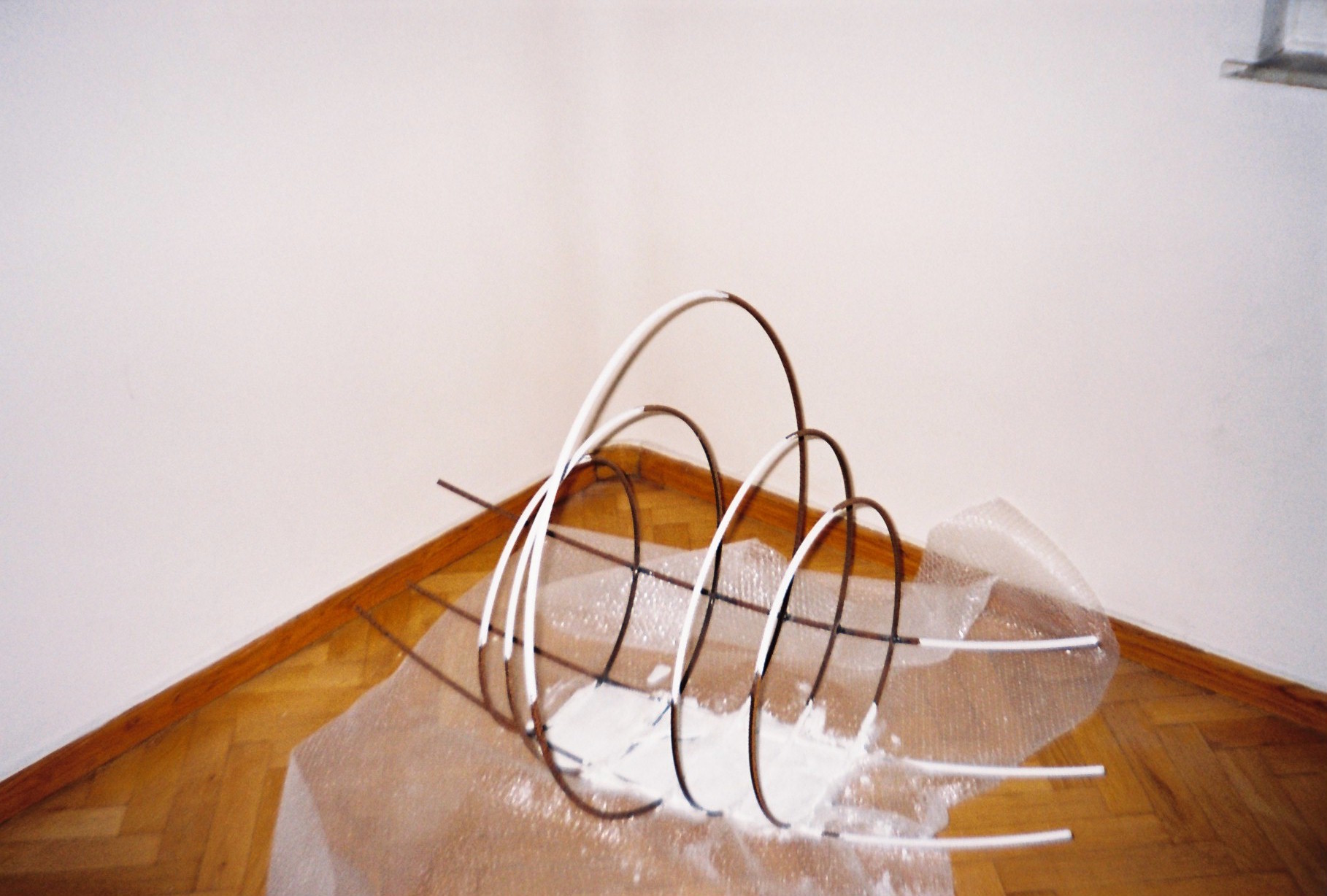 &&&

μαργαρίτες
παπαρούνες
κυκλάμινα